Spanish ORANGE MUNDO

16GB for

4G internet in

Spain

, prepaid SIM card.
Ideal for holidays or business in Spain or Europe 4G internet

INTERNET FOR SPAIN AND EUROPE. 4G ON SMARTPHONE, IPAD, USB MODEM, TABLET, NETBOOK OR WIFI/MIFI ROUTERs
Full 4G internet access in Spain including Tenerife, Gran Canaria, Fuerteventura, Lanzarote, Homer, Palma, Hierro, Majorca, Palma de Mallorca, Menorca, Ibiza, Formentera, Ceuta and Melia.

Pay As You Go - PayG


Includes 16GB DATA for 30 days of 4G Internet's use in SPAIN and 4.75GB for all Europe


Hotspot - Allowed


Renew cost: 10€


Free Activation on the day you need;


Calls in Spain 30 days after the last recharge all calls - Free, (0,00€ call setup fee)
- To use with: Smartphone, iPad, iPhone, USB modem, tablet, netbook or mifi
- To use this cards is necessary a ORANGE mobile or an unlock mobile phone.
- We ship worldwide, to your home, hotel or where you like
-
!!! ROUMING !!!
You can use the 4.75GB DATA in the following EU countries:

SPAIN, Austria, Finland, Iceland, Martinique, Slovakia, Belgium, France, Ireland, Netherlands, Slovenia, Bulgaria, French, Guiana, Italy, Norway Sweden, Croatia, Germany, Latvia, Poland, United Kingdom, Cyprus, Greece, Liechtenstein, Portugal, Czech Republic, Guadeloupe, Lithuania, Reunion, Denmark, Guernsey, Luxembourg, Romania, Estonia, Hungary, Malta, San Marino
Incoming calls are accepted in all countries. Outgoing calls are possible only in the host country and in Spain. To communicate with each other - it is convenient to call between Orange Sim-cards.
-
CALLING RATES IN SPAIN

-
Unlimited national calls: Maximum 5,000 minutes of national calls. If it is exceeded, it is priced at 8.47 cents / min. (CELL: 30 cts.). Use from Spain.

50 international minutes: to call the US, Canada and Europe. Outside of the voucher or for calls to other international destinations originating in Spain, the cost will be from 1 cent / min. (CELL: 30 cts.) Use from Spain

Free Calls from Mundo to Mundo: 3,000 minutes maximum
Valid for 4 weeks from activation or last recharge
---

--
INTERNET ACCESS
The mobile internet access setting are installed automatically.
For manual settings:
APN: orangeworld
Login: orange
Password: orange
--
Deposit online-charging by credit card with 3D-Secure supporting via Orange web-site
-
www.simmundo.es/recarga-tarjeta-sim - posit online-charging by credit card with 3D-Secure supporting via Orange web-site


https://4gsim.es/product/top-up-spain-orange-sim/ - Pay for replenishment on our website
-
The term of Sim-card validation is 12 months after the last refill.
Attention:you can check free the balance through * 111 # only 2 times a day.
Each additional balance checking via * 111 # is costed 0.18 €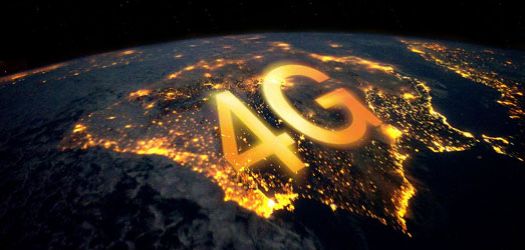 -
We want you to enjoy all the benefits of 4G network, we focus on the highest quality of our network in cities with coverage.
Now we are at 87% of the Spanish population, including all provincial capitals and municipalities with more than 10,000 inhabitants.
And we continue to grow.
The objective of Orange is to ensure your experience 4G ensuring maximum speed both downstream and upstream.
Now, everything is faster with 4G.
---------------------------------------
This card is recommended for: Customers who need 4G-Internet in Spain and Europe

------------------------------------------------------------------------------------------------------------------------------------------
Note: We will register for you with your personal dates provided this SIM card. We need the ID card number or passport and date of birth in order to activate it.
-

We ship worldwide, to your home, hotel or where you like!

Sim-card is activated at the date you need!

-
With tracking and drop-off without signature. If you prefer delivery by UPS Extra with required signature, an additional cost will be applied, so please contact us before choosing this method. Whichever shipment choice you make, we will provide you with a link to track your package online.