LYCAMOBILE SPANISH PREPAID SIM CARD - Pay As You Go-PayG

Customers who need national calls, international calls and 3G Interne
The Pay As You Go International SIM with over 30 million customers enjoying the Lycamobile brand and a new customer joining every 2 seconds.
With Lycamobile you can enjoy fantastic international call rates and stay in touch for longer with those most important people in your world whether they are in Africa, Asia, Europe or the Americas.
In 2006 Lycamobile launched its mobile brand, since then Lycamobile has grown rapidly with 30 million customers in 17 countries (Austria, UK, Netherlands, Belgium, Switzerland, Denmark, Norway, Sweden, Italy, Spain, Australia, France, Germany, Poland, Portugal, Ireland and USA). Further market launches are planned throughout this year. Renowned for providing high quality affordable international and national calls, Lycamobile is proud to welcome a new customer to its growing family every 2 seconds. The Lycamobile team is committed to our vision to be a world-class mobile telecommunications organisation, where our talented people team up with our business partners to continually drive down the costs and deliver superior value propositions to our customers.

Connection charge 0.363€* Subject to conditions see our Free Lycamobile to Lycamobile calls offer for details
Customers who need national calls, international calls and 3G Internet
Customers who need national calls, international calls and 3G Internet
Cheap International Calls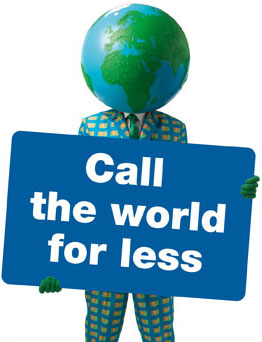 *Customers should opt-in by texting PROMO to 3535 to be eligible to get the special rates below. Customer who did not opt-in PROMO tariff will be charged at a
standard rate.
---------------------------------------
Note: We will register for you with your personal dates provided this SIM card. We need the ID card number or passport and date of birth in order to activate it, after making the purchase
(Please indicate it in the Payment)
---------------------------------------
We ship worldwide, to your home, hotel or where you like!